---
We Welcome
You To
The Northern Concord

Issue 84
of
Cross Talk
was
posted
out
on the
11th
March
2018

---
The Northern Concord is a social and self help group for
Cross-dressers, Transgendered, Transsexuals and
their wives or partners. The Group is UK wide & based in Manchester, England and has worked for the TG community successfully for over 31 years

Summer Event 2019

Why not treat yourself
to a mini holiday break next September
at Northern Concord's
Summer Party Weekend
Sunday 15th of September
to Wednesday 18th September 2019

Please read on by using the link buttons on the page. We have kept the site simple, to avoid confusion.

You can find out more about our organisation and other groups by taking the time to read the attached web pages.

If you like what you see and would like to become a member, please print off the membership application form, follow the instructions, and you too could be a part of Northern Concord!
Thank you for visiting our site!
http://www.northernconcord.org.uk
To Contact Northern Concord write to:
The Northern Concord,
P.O. Box 258,
Manchester, M60 1LN
United Kingdom
or E-mail JennyB@northernconcord.org.uk
The Northern Concord is a completely voluntary organisation
and has no commercial ties whatsoever.
This is the number of visits to just this opening page since May 1999,
if you add all the visits to the other pages on the site.....,
so please don't think you are alone.

Cross dressing is not and illness, or a disease, it's a lifestlye decision made by the individual based on his likes or dislikes. Transsexualism is a condition where the the person truly believes they have the wrong body for their brain gender. Neither cross-dressing or transsexualism infers the person has a mental health problem, nevertheless it's good to get recognition from official bodies such as the "Mental Health Net" for publishing clear, simple and what's more useful information.

This website was designed for
screen resolutions of 800 x 600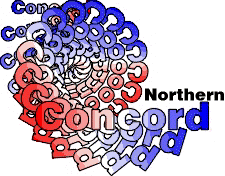 1987 - 2019
Working for the transgender community for over 31 years