The helplines listed here are what they state they are, Help-lines, not chat lines or contact lines or any other sort of lines, they are there to help people so please use them if you need to, but do not abuse them.
If any of the information below is incorrect PLEASE let us know so that we can correct it!
---
The Beaumont Trust - Operates on Tuesdays and Thursdays between 7.00pm and 11.00pm.
07000 287878
---
Crosslynx Scotland - Operates Mondays between 7.30pm and 9.30pm.
0141 847 0787
---
Belfast Butterfly Club - P.O. Box 210, Belfast, Northern Ireland, BT1 1BG. Operating every Wednesday evening between 8pm and 10pm - at all other times there is a recorded message.
07704 799352
---
Transliving - every weekday and evening until 9pm
01268 583761
---
Beaumont Society Information Line -Pre-recorded information about The Beaumont Society.
01582 412220
---
The Gender Trust Transsexual Helpline - Monday-Friday 10am-10pm, Saturday-Sunday 1pm-10pm.
0845 231 0505
---
Helplines For Wives and Partners. This line is to enable women to talk to other women about concerns they have with their husbands or partners cross dressing. Operating between 7.30pm and 10.30pm.
01223 441246
01684 578281
01389 380389
---
Broken Rainbow - For gay, bisexual and transgendered people who experience domestic violence. UK confidential support and information helpline. Telephone 0845 260 4460 - email mail@broken-rainbow.org.uk website at www.broken-rainbow.org.uk
Operating times: Monday, Wednesday and Friday - 9am to 1pm & 2pm to 4pm

---
Samaritans - Telephone 08457 909090
---
Shelter - National 24 hour helpline - advice on emergency housing and homelessness - Telephone 0808 800 4444
---
More information to follow
as it becomes available.
To Contact us, write to:-
The Northern Concord
P.O. Box 258
Manchester
M60 1LN
England
or e-mail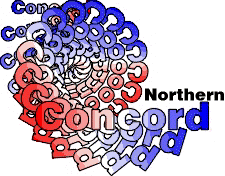 1987 - 2020
Working for the transgender community for the past 31 years