Uploaded 9th May 2019
Womb Transplant Study
At least 60 cases of womb transplantation have now been undertaken worldwide, and at least 15 live births have been reported as a result. As such it appears to be a suitable treatment for natal women with womb related infertility. Following these developments, speculation has escalated regarding the possibility of performing UTx in male to female transgender women, which would enable them to gestate and give birth to their own children.
The UK womb transplant research team hypothesise that whilst there are additional anatomical, hormonal, fertility and obstetric complexities, modification to the surgical technique can still make the procedure feasible in transgender women. However, prior to undertaking womb transplantation in transgender women, further research is needed to confirm that the operation is achievable.
The UK womb transplant research team, through Imperial College London, is currently undertaking a study that uses an online questionnaire to assess the perceptions and desire for UTx amongst male to female transgender women. It takes less than 10 minutes to complete. This work is essential to help gauge future demand for the procedure, prior to undertaking the necessary future research studies.
If you are a transgender woman, who is over the age of 16 years old and interested in taking part, please contact info@wombtransplantuk.org for further information.
Division of Surgery and Cancer Institute of Reproductive & Developmental Biology
Imperial College London
Hammersmith Hospital Campus
Du Cane Road, London, W12 0NN

---
Uploaded 24th May 2019
Gender identities, personality, and prenatal hormone exposure
My name is Olivia Hendriks, and I am currently studying towards an MSc at Newcastle University.

For my dissertation project, I am exploring gender identities, personality, and prenatal hormone exposure. I am trying to recruit participants to an online survey that takes approximately 15 minutes to complete. It would be very helpful if you could please help me advertise the survey via your social media channels or websites, as the more responses it gets, the better it will be!

People with all gender identities and sexual orientations can fill it in, so it may be advertised as liberally as you like. I have drafted up an example advert that you could use if you wish:
"Interested in gender and personality? Please consider taking part in a 15-minute online survey for a chance to win a £25 Amazon voucher. Please follow this link if you would like to take part: http://nclpsych.eu.qualtrics.com/jfe/form/SV_6mPO6O6dFyNSB1j"
The study has been granted approval by the School of Psychology Research Ethics Committee, Newcastle University, and includes questions relating to demography (e.g. gender assigned at birth, current gender identity, sexual orientation, ethnicity) and certain aspects of personality. Participants will also be asked to report whether they have or suspect they may have certain medical conditions, and to measure their second (index) and fourth (ring) finger lengths using a ruler, so ensure you have a measuring device handy!
If you have any questions or require further information, please contact me via email. Alternatively, please feel free to contact the Project Supervisor, Dr Gareth Richards: gareth.richards@ncl.ac.uk.
I truly believe that research informs action, and it is vital in raising awareness about important matters such as gender. Every piece of research is a step in the right direction.
Thank you for taking the time to read this and thank you for your help, it is greatly appreciated.
---
No other appeals at present
---
To Contact Northern Concord write to:
The Northern Concord,
P.O. Box 258,
Manchester,
M60 1LN,
England
or E-mail JennyB@northernconcord.org.uk
The Northern Concord is a completely voluntary organisation and has no commercial ties whatsoever.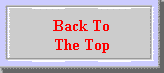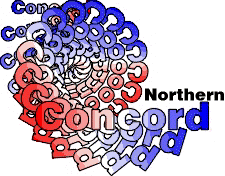 1987 - 2019
Working for the transgender community for the past 31 years