Currently 10 Requests Listed
---
Updated 9th April 2018
Channel Four
Are you aged 17+ and lost touch with your mum, dad or sibling? Have you seen them on social media or know where to find them? Are you ready to make contact, but need help reaching out? Our brand-new Channel 4 programme could help support you through the next big step http://bit.ly/2Cm4p7M
Nadia Khiavi, Casting Producer
DD: 0207 061 8919 Address: 30 Golden Square, London, W1F 9LD Twitter: @1Click_Away Instagram: 1_click_away
---
Updated 18th December 2017
Sheffield University
Subject: Transgender/Non-binary people invited to take part in research study about emotional experiences, wellbeing and self-care
We are inviting trans/non-binary individuals, who are over 18 years old and living in the UK, USA, Canada, Ireland, Australia and New Zealand to take part in a study exploring emotional experiences, wellbeing and self-care of trans people. Our aim is to improve the quality of health services, in particular psychological therapies, provided to the trans population. Some of the topics discussed in the study include current and past negative experiences and feelings. This may be distressing for some people.
This study is being conducted by researchers from the University of Sheffield. Participation is voluntary and anonymous. If you are eligible and choose to take part, you will be asked to complete three questionnaires, a month apart from each other. The first questionnaire will take roughly around 30 minutes to complete. The second and third will take around 15 minutes to complete. Following the link below will direct you to an information sheet and the first questionnaire.
Upon completion of all questionnaires, you can choose to enter into a prize draw of a £100 Amazon Voucher or equivalent in your currency. The prize draw will take place when all data has been collected and by no later than March 2018.
We will only be recruiting participants until February 2018. At the end of the study, a report of our findings and recommendations will be shared with all the associations and charities which have advertised this study.
Thank you very much for your attention.
Please follow this link to take part in the study: https://sheffieldpsychology.eu.qualtrics.com/jfe/form/SV_cO6D118EARKsgVn
Francisca Barros Catarino (Pronouns: she/her)
Trainee Clinical Psychologist

Clinical Psychology Unit - University of Sheffield
Cathedral Court, Floor F, 1 Vicar Lane,
Sheffield, S1 1HD
---
Updated 30th August 2017
Transgeder University Students
Hello everyone, my name is Sharon Bateman, I am a final year psychology mature student at Bath Spa University and I'm currently completing a research assistant position for two psychology research lecturers, running a pilot study on the experiences of transgender university students.
I am trying to identify transgender university undergraduate students who would be willing to be interviewed about their experiences of university, in the coming months. All participants would remain anonymous in accordance with the BPS ethical guidelines and of course would be treated with sensitivity and respect.
The hope of the study is to identify and report these experiences for the purpose of raising awareness and to highlight to areas where improvements could be made or good practices shared. This would then evidence the areas that universities could improve their services and policies to allow those students to have a richer experience while at university.
If you would like to be involved please email me at sharon.bateman15@bathspa.ac.uk
Thank you
Sharon Bateman
---
Updated 30th August 2017
Have you ever thought about adopting?
Would you consider being interviewed as part of a research study?
The aim is to gain a better understanding of what it's like to be a trans person hoping to adopt or who has adopted. The research hopes to help social workers learn how to best support families through their adoption journey.
I'd like to speak to you in person or over email about your experiences and how you feel adoption agencies could do better. It would be great to hear from some people who have successfully adopted, some who have tried unsuccessfully and those who have just started considering adoption.
I am happy to answer any questions you may have about the research.
For more information please e-mail: C.Brown8@edu.salford.ac.uk
---
Uploaded 24th July 2017
Government Announcement
On New Proposals To Promote LGBT Equality
A nationwide LGBT survey to gather views to inform for future policy
We have launched a national survey that will ask LGBT people across the UK to share their experiences of being LGBT in the UK. This will inform new Government policy and set the LGBT agenda for this Parliament. You can access the survey by clicking here. It should take you about 15 minutes
---
Uploaded 3rd June 2017
Project Title: Recalling pre-transition experiences
I would like to invite you to take part in a research study designed to provide useful information about the implications of pre-transition identity to professionals working in the trans community. If you decide to participate, you will be interviewed about your experiences before and after transitioning and how these various changes may have impacted you.
I will be with you at all times to ask you the questions and to ensure that you are comfortable with everything that is being asked. Please note that we are not trying to test your personality, this is simply a series of questions designed to better understand the development of pre-transition identity.
---
Uploaded 31st May 2017
Menopause & HRT
"Researchers from King's College London wish to explore transgender women's beliefs, attitudes and expectations/experiences of menopause and hormone replacement therapy (HRT). It is hoped that the study will help to build knowledge to better support transgender healthcare, wellbeing and the transgender community as a whole.
If you would like to participate in this study, we will ask you to fill out a short online questionnaire on your personal views and experiences of HRT and menopause. We will also collect some background information, such as your age, ethnicity and employment status.
The survey will take about 10 minutes to complete and we ask that you complete the survey in one sitting. Participation in this study is voluntary and completely anonymous, so your answers cannot be traced back to you.
Thank you for your time.
Please click on this link to take you straight to the survey:
---
The Normalcy of Hate
Exploring the 'everyday' and 'mundane'
reality of transphobic hate crime
Hi there,
My name is Ben and I work for an equality and diversity organisation in South East London. I am also completing my PhD at Kingston University.
I am conducting a study exploring low level, everyday incidents of abuse, discrimination and hate crime targeting anyone who identifies as trans, non-binary or outside traditional gender binaries.
I am currently conducting an online survey and need around 400 responses. I have received ethical approval from Kingston University Ethic's Committee and have piloted the survey.
To access the survey follow this link
I am happy to answer any questions you may have about the research.
Ben
---
Uploaded 16th March 2017
Social adjustment and psychological
well-being of gender minorities.
We are researchers at the Gender Development Research Centre, the University of Cambridge in the United Kingdom. We are now recruiting gender minority adults and cisgender adults (aged 18 years or above) to participate in an online survey looking at social adjustment and psychological well-being of gender minorities. We hope to learn more about similarities and differences between different groups and how things can be improved for gender minorities. This survey will take at least 20 minutes and all participants will be entered into a prize draw.

In our survey, gender minorities are broadly defined as individuals whose gender identity and/or expression do not conform to the norms for the individuals' sex/gender assigned at birth (e.g., individuals with gender dysphoria, transgender individuals, agender individuals, individuals with non-binary gender identities, and etc). Cisgenders refer to individuals whose gender identity matches the sex they were assigned at birth.

As part of the recruitment, we are contacting directors and/or administrative officers of societies/groups/organisations offering support and services to gender minority adults.
Potential participants will find more information about the online survey by clicking at the web link.

Our study is approved by the Cambridge Psychology Research Ethics Committee. The IRB reference number for the study is PRE.2017.013. If you need further information or have any questions, please do not hesitate to contact us. Your help would be highly appreciated! Please let us know what you think.

Link to the online survey:
https://cambridge.eu.qualtrics.com/SE/?SID=SV_74ohAD01zSD4aDr
Cambridge Psychology: http://www.psychol.cam.ac.uk/
Cambridge Gender Development Research Centre:
http://www.gdrc.psychol.cam.ac.uk/
---
Uploaded 24th March 2017
Calling all Trans people in the UK
I'm conducting a study into 'Trans Identities and Memorialisation' and would love to hear your views!
https://hull.onlinesurveys.ac.uk/trans-identities-and-memorialisation
The survey, the first of its kind, explores attitudes towards death and experiences of bereavement within the trans community and forms part of the case study, 'Who Were They: Trans Identities and Memorialisation', which looks at the ways in which trans people are remembered and commemorated after they have died.
It is open to anyone who identifies as Trans* who is over 18 years of age and living in the UK. The survey takes around 15-20 minutes to complete.
The research is being conducted by me - Dr Louis Bailey – a trans advocate and a research fellow at the University of Hull. The survey feeds into the 'Remember Me: The Changing Face of Memorialisation' project (funded by the Arts and Humanities Research Council, AHRC). For more information about the 'Remember Me' study, please go to http://www2.hull.ac.uk/fass/remember-me.aspx
Many thanks in advance for your time,
Louis.
Dr Louis Bailey
Research Fellow, 'Remember Me: The Changing Face of Memorialisation'
School of Environmental Sciences
University of Hull
---
No more requests currently
---
---
---
---
---
To Contact Northern Concord write to:
The Northern Concord,
P.O. Box 258,
Manchester,
M60 1LN,
England
or E-mail JennyB@northernconcord.org.uk
The Northern Concord is a completely voluntary organisation and has no commercial ties whatsoever.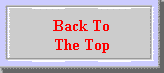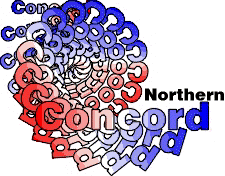 1987 - 2018
Working for the transgender community for the past 30 years