The Concord
Classified information Section
Just click on the service or product you're looking for:-
The above information is listed here free of charge as a service to our members and friends.
i.e. it is not paid for advertising, nor does it mean that the
Northern Concord endorses the product or services.
The above list of venues and services are TV friendly, or to be on the safe side, "should be" TV friendly. Obviously things change fairly rapidly in this modern day and age and therefore we'll do our best to keep this as up to date as possible (hence no guarantees).
If you know of anything that should be added, or taken off the list above, please let us know so that we can share it with everyone.
---
Can you suggest other names and services we might display as a service to our readers?
Send your ideas to The Northern Concord, P.O. Box 258, Manchester, M60 1LN
or E-mail JennyB@northernconcord.org.uk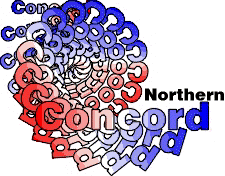 1987 - 2017
Working for the transgender community for the past 29 years