Hair removal by laser beam, all very science fiction sounding, but the principle is very simple. A laser beam is shone onto the area of hair to be removed, the laser beam transmits heat to the shaft of hair which in turn conducts the heat down into the root of the hair and destroys it. Dark hair responds best as it is a better conductor of heat. For a more in depth write up click on the link button "More information" on the left of the screen...
---
Leeds
The Northern Cosmetic Laser Practice
Windsor House Surgery, Corporation Street, Morley, Leeds LS27 9NB
Telephone: 0113 238 1594 Fax: 0113 2987 654
Appointment times are
Monday 6pm - 9pm - Tue - Fri 3pm - 9pm - Saturday 10am - 5pm

The practice, which is located within Windsor House Surgery on Corporation
Street, specialises in Hair and Tattoo removal. Personal attention and
individualised care in a dignified and professional setting are
distinguishing features. Quality and personal care is of paramount
importance. As well as hair and tattoo removal, the practice also caters for
birthmarks, problem skin as well as general skin care. The Practice utilises
the latest specialist laser equipment for all treatments, operated by fully
qualified nurses.

We offer a free initial consultation to establish the correct course of
treatment for each client after which, appointments can be made to get the
treatment underway.

Laser tattoo removal by Q-switched Nd Yag (Paragon)
Hair removal by IPL system (Lumina 650)

We now have an up and running web site. The address is www.nclp.co.uk
The email address is now info@nclp.co.uk
Current paid up members of Northern Concord will receive a 10% discount on treatment when mentioning this ad.
---
London

Aitec Beauty Clinic - Aitec IPL (Intense Pulsed Light) treatments are a break-through treatment for the permanent reduction of hair virtually anywhere on the body. Suitable for most people, Aitec IPL is less than laser and more cost effective than treatments like electrolysis and waxing.

Virtually any area of the face and body can be treated and IPL is suitable for most skin tones and hair colours. We also specialise in skin rejuvenation treatments including vascular treatments such as thread vein removal and Photo-facials for wrinkle reduction.

Contact us for a special Northern Concord discount and see how we can help reveal a more beautiful you! We are Healthcare Commission and Westminster Council registered and unlike many clinics we have actually carried out treatments on ourselves - so we stand by the services we offer.

We are located at 13 Park Road, London, NW1 6XN, (Tube: Baker Street or Maryleborne - Bus: 189, 274, 113, 13, 82, 2

Tel: 020 7258 0565 or email us at webcontact@aitec.co.uk our web address is http://www.aitec.co.uk

London Laser Hair Removal - @ Salon W1, 48 Harrowby Street, London W1H 5HT. Telephone 020 7535 8666. Website at: www.londonlaserhairremoval.com or email info@londonlaserhairremoval.com

The New York Laser Clinic: The New York Laser Clinic has 3 world class clinics in London and 1 in Reading offering a wide range of skin treatments and specialising in laser hair removal. They are equipped with state of the art equipment, along with fully qualified and licensed specialists, to ensure your treatment is professional, hygienic and relaxed. Website at http://www.thenewyorklaserclinic.co.uk/clinics
---
Manchester . Chester. Leeds
Skingenesis Skin Clinic
Look the way you want to!
Free yourself from unwanted hair and soften your skin. Powerful IPL hair removal treatment has the added benefit of rejuvenating your skin, giving a softer, more youthful appearance. Full range of other non-surgical skin and body treatments also available. Most treatments require no recovery time so you can continue your day with confidence. Treatments are undertaken by fully trained nurses and therapists, and are confidential and discreet. Bring a companion or a friend for moral support - everyone is welcome.
The clinics are open Monday through to Saturday. Early and late appointments are available (please call us for further details). FREE consultations and Expert Skin Analysis with no obligation. Call now to book an appointment and start to enjoy smooth, hair-free skin!
All Northern Concord Members will Receive 10% off
treatments with a print of this page.
Websites: www.skingenesis.co.uk
E-mail: info.manchester@skingenesis.com , info.leeds@skingenesis.com , info.cheshire@skingenesis.com
Call: 0161 831 7007 (Manchester), 0113 244 8999 (Leeds), 01244 303464 (Chester)

---
Cristianos Laser Clinic with sites in Manchester, London, Leeds and Lancashire now offer hair removal from all body sites using the revolutionary Energist VPL suitable for most hair and skin types. We still offer free consultations and test patches. Call free phone 0800-0850661 or e-mail info@cristianos.co.uk. Visit our website at www.cristianos.co.uk - New address in the North West - 11a The Downs, Altrincham WA14 2QD
---
Manchester Laser Clinic for laser hair removal and many more treatments. TVs and TSs are welcome. Our address is 28, Queen Street, Alexandra Building, Ground Floor Suite 8, Deansgate, Manchester, M2 5HX. Telephone 0161 835 9177 or check out their web site at http://www.manchesterlaser.com or email at info@manchesterlaser.com . If you would like to book for a free test patch then ring us.
---
Rem Laser Clinic - The clinic offers: • Laser Hair Removal using FDA approved lasers to ensure safety. Performed by experienced and highly specialised trained registered nurses. Competitive prices. Rem Laser Clinic, 111 Derby Street, Bolton, BL3 6HH. Telephone 01204 361587 - or email Info@remlaserclinic.co.uk website at www.remlaserclinic.co.uk
---
The Laser Hair Removal Centre - Bolton. We are specialists in laser hair removal and we are proud to be the first to introduce the revolutionary LightSheer Duet to the Greater Manchester area. The LightSheer is specifically designed to remove unwanted hair faster, with less discomfort and more reliably than other methods. We offer a full range of hair removal treatments - from facial hair removal to full body hair removal. We provide a friendly and discrete service at very competitive rates. For a free, no obligation consultation call Penny on 01204 602693 alternatively you can visit the website www.lhrc-bolton.com .
---
Frodsham
Frodsham Laser Clinic Limited 9 Collinson Court, Frodsham, (Located in a discreet courtyard with Free parking), our website is at www.frodshamlaserclinic.co.uk, or telephone 01928 730000 Offering Class 4 Laser treatments in Hair Removal, Shaping, Vein Treatments, Sun Damage treatments and Cellulite reduction. All Botox, Skin fillers and chemical peels administered by a fully qualified doctor.
---
Swindon
The Laser Clinic Ltd - The clinic is run by two registered nurses who both hold the Btec in laser and IPL hair removal. This is the only nationally recognised qualification.
The clinic is based in Swindon with easy access from the M4 motorway. All treatment carried out is strictly confidential and Concord members will receive a 20% discount on treatment. Please take a look at our web site at - www.swindonlaserclinic.co.uk. We are also able to offer electrolysis (blend)
For your consultation and treatment with a fully qualified nurse, contact us on 01793 602480.
Open Monday to Friday 9am - 5pm plus late evening and Saturday appointments.
---
The Linea Clinic, Malvern offer a range of non surgical aesthetic treatments including IPL hair removal, fillers, muscle relaxants, skin tightening & rejuvenation and tattoo removal. All clients are invited to attend whenever is convenient for them, however we also offer 'discreet days' http://www.lineaclinic.co.uk/treatments/discreet-days for clients who would prefer to attend either alone or with their partners/friends when the clinic is quieter. We offer a free, no obligation initial consultation. We are healthcare commission approved and conveniently situated close to the M5. The Linea Clinic. 33 Graham Road, Malvern, Worcestershire, WR14 2HU. Telephone 01684 575701, email info@lineaclinic.co.uk, main website www.lineaclinic.co.uk
---
South Coast
TransGirl - With new treatments and techniques flooding the market each year Consumer Healthcare is an ever-evolving speciality. The long established boundaries between traditional clinical practice and beauty therapy are merging as this science continues to develop. None more so, than with Laser, Intense Pulsed light (IPL), Light Heat Energy (LHE) Technology and computer controlled, digital electrolysis. As they move further out of the space age and into more human applications we are able to offer easier and more affordable treatments to our clients to help improve the way they see themselves. All our products, equipment and services have been rigorously evaluated and come with the full assurance that they are backed up by 'Best Practice' and well documented clinical data, ensuring that your treatment programme has the greatest possible chance of success. Come and visit us 24 Hickory Gardens, West End, Southampton, SO30 3RN - Call us (local rate) on 0845 086 2101 or 0238 047 0055 Email us emma@transgirl.co.uk or visit our website at http://www.transgirl.co.uk
---
Stoke on Trent & Newcastle-under-Lyme
Swann Beauty - Kelly Swann RGN Dip BA(Hons) is an independent nurse prescriber with extensive experience in Aesthetic treatments; offering practical solutions for the beauty concerns of clients in Stoke-on-Trent and Newcastle-under-Lyme. Kelly strives to keep her training and practices up to date by attending regular courses in order to provide the most appropriate and effective treatments to suit client needs. As an independent prescriber, she offers a personalised service and offers expert advice to ensure the each client makes a fully informed decision regarding their treatment. Kelly offers laser hair removal services using the latest technology; providing incredible results at affordable prices. For prices or a free consultation, please contact Kelly at swannpty@talktalk.net or call 01782 938108 / 07824 905545. Alternatively use the contact form http://www.swannbeauty.co.uk/contact/ We are located at Room 5, Brampton Trees, 10 Queen Street, Newcastle-under-Lyme, ST51ED.
---
Scotland

Susan Brookes Beauty Therapy And Laser Clinic
Burnbrae House, Burnbrae Park, Kincardine, Alloa, Clacks., FK10 4RP

My name is Susan McDermid of Susan Brookes Beauty Therapy & Laser Clinic in Kincardine. I have been in the Beauty Therapy business for the past 15 years and 4 years ago invested in a Laser for the removal of body hair. This laser also has the capability of removing thread veins.
Telephone - 01259-730100 - Closed Sundays & Mondays.

---
Alpha Leisure - Williamson St Falkirk Phone 01324 632211 - Clinics in Falkirk and Stirling

---
The Northern Concord,
P.O. Box 258, Manchester, M60 1LN
or E-mail JennyB@northernconcord.org.uk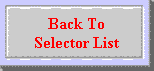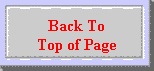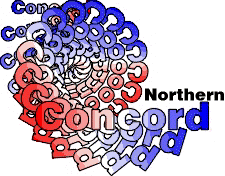 1987 - 2017

Working for the transgender community for the past 26

years