Not Advertising Just Information!
(This bra has not been made for many years now. Why not?)
Gossard Hit The Spot!
Hi Jenny,
I just had to tell you about this absolutely wonderful new bra, I am sure "the girls" would appreciate you passing this on via Concord communication channels.
I have attached a picture of the new Gossard ULTRABRA "Airotic" that has just come onto the market here in the UK, WOW what this does for your cleavage............
It's the best - its truly wonderful. In fact Jenny, I don't even need pads or fake boobs with this bra and it pushes everything UP and TOGETHER at the same time, I doubt I will ever wear anything else. I will certainly wear this on stage.
Go and spoil yourself, you won't regret it, just look at yourself in an evening gown with a low front and it makes it all very worthwhile.
It cost me £28, expensive perhaps for a bra but what a difference. You get an air pump that lives in your handbag as it is very small, and inflate the bra to whatever size you want your bust to be. This is a TG Girl's Dream! Nothing to fall out either and embarrass one.
They are in black, white and a deep plum colour. Sizes are 23-36A, 30-38B and 32-38C.
I thought that you might like to know and probably let all the girls know too.
Bye for now, Hugs,

Abby Saunders.
Unfortunately this bra has been out of production for around a couple of years now, why don't you contact Gossard directly and ask them about it and see if they have any plans to reintroduce this product.
---
To Contact Northern Concord write to:
The Northern Concord,
P.O. Box 258,
Manchester,
M60 1LN,
England
or E-mail JennyB@northernconcord.org.uk
The Northern Concord
is a completely voluntary organisation
and has no commercial ties whatsoever.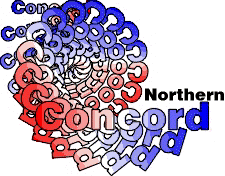 1987 - 2017
Working for the transgender community for the past 29 years