Would you, dressed as a butch male, take unnecessary risks? We all take certain risks in our day to day life, we have no option, but if you had the option........?
So picture the scene: A man dressed as a woman in flimsy evening wear walking down dark alley alone, with the distinct clipping of the stiletto's echoing from the pavement. Now trying to avoid becoming paranoid that the rest of the world is after you, is it a clever thing to do? Is it a necessary every day risk?
Answer: No! Avoid isolating yourself from the protection of the public gaze, as they say there is protection in numbers, don't make yourself vulnerable to being assaulted.
Or what about walking into a crowd of drunken youths blocking the pavement after both you and they have just come out of a pub or club? Bravado or the alcohol may suggest to you that you are totally passable and all you have to do is walk confidently ahead....
Answer: Don't! Remember your vulnerability. A real woman would not do it because she would be aware of the risk, she has grown up being aware of the predatory nature of the male beast especially mixed with alcohol.
You would be fair game in the eyes of the 'pack' and it would be such a good laugh to snatch your wig and belittle you, have fun at your expense - is that what you want?
Avoid walking into groups - if necessary cross the street or turn around and go a different way, always be aware of your route have it planned in your head.
---
Don't let the danger and risk put you off going out dressed, so long as you are aware of your surroundings and don't back yourself into a corner from which you can't escape there is a lot of fun to be had in a frock.
---
To Contact Northern Concord write to:
The Northern Concord,
P.O. Box 258,
Manchester,
M60 1LN,
England
or E-mail JennyB@northernconcord.org.uk
The Northern Concord
is a completely voluntary organisation
and has no commercial ties whatsoever.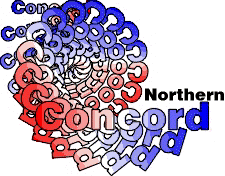 1987 - 2017
Working for the transgender community for the past 29 years